Coffee Cuts Cancer Rates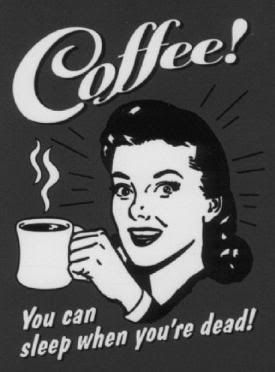 Coffee drinkers, rejoice!
Those cups of coffee you consume every day don't just taste and smell heavenly; studies show that the caffeine, antioxidants and minerals found in coffee beans may actually keep you healthier in the long run.
Two studies out of Brigham and Women's Hospital and Harvard School of Public Health were presented at the 10th Annual American Association for Cancer Research International Conference this week, showing an inverse relationship between coffee and basal cell carcinoma.
The studies followed a combined total of 112,897 participants from 1984 - 2008 and researchers reported a total of 25,840 skin cancer cases.
According to the research, women who drank more than 3 cups of coffee a day had a 20% lower risk of developing basal cell carcinoma (skin cancer) than those women who drank less than one cup of coffee a month. Men also saw a health benefit, but their decreased risk was about half that of women at 9%.
Although those numbers may not seem overwhemingly high, 20% translates to a very large number of "prevented" cancer cases in the larger health care picture.
"Given the nearly 1 million new cases of BCC diagnosed each year in the United States, daily dietary factors with even small protective effects may have great public health impact," said researcher Fengju Song, Ph.D., a postdoctoral fellow in the department of dermatology at Brigham and Women's Hospital and Harvard Medical School. "Our study indicates that coffee consumption may be an important option to help prevent BCC."
Unfortunately, decaffeinated coffee did not indicate a decreased risk, so morning "wake-up" coffee drinkers and night owl college students drinking caffeine may be reaping the most benefits!
This decreased risk of BCC is just the latest study to show the health benefits of coffee.
Continued on the next page