Hundreds of Lives Lost - Bodies Found in Sendai
The horrible quake that struck Japan off the coast of Sendai at approximately 2:46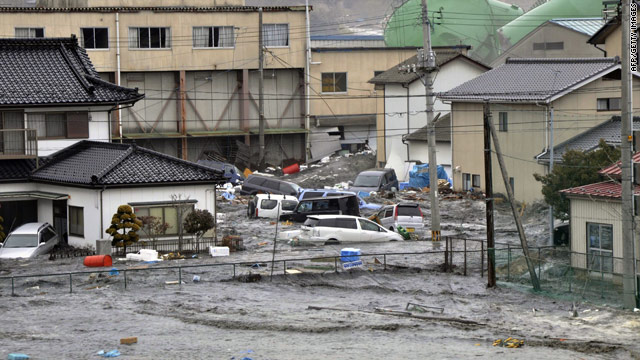 pm (Japan local time) just revealed its first report of mass causalities reported by police officials in Miyagi. They estimate 200-300 bodies found in the coastal city of Sendai, according to Kyodo News Agency reports.
A series of aftershocks occurred just 30 minutes after the initial 8.9 multitude quake—with the largest of the aftershock measuring 7.4 in magnitude. The Pacific and Japanese Tsunami Warning Center is urging people near the cost to immediately seek higher ground. The tsunami warning extends to all of Japan, Russia, Marcus Island, the Northern Marianas, Guam, Taiwan, the Philippines, Indonesia, Hawaii, and Oregon. The National Weather Service is reporting that waves could hit Oregon and California between 7:15 am and 7:30 am, Pacific Time (10:15 – 10:30 am ET). The first waves from the tsunami have already reached the Hawaiian Islands, local authorities have stated.
The 2011 Tsunami was the first in over 140 years to have ever hit Japan.

Evacuations are currently underway and more casualties and injured are expected. The Tsunami has caused four of the Japanese nuclear plants to close and safely shut down. Nearly 2,000 residents that are near the power plants are under a mandatory evacuation order, stated by the Kyodo news service.